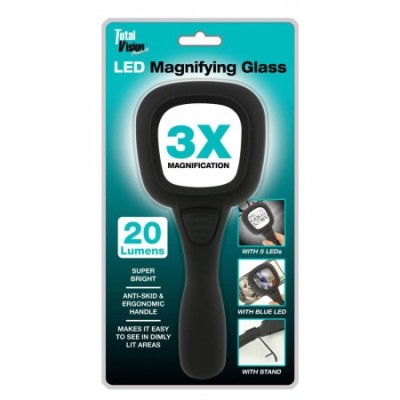 HANDHELD LED MAGNIFYING GLASS
Tiny print and small parts are no longer a struggle! This handy handheld LED magnifying glass will be your go-to helper when you need to shed some light and see small print or parts easily. It features a glass lens with 3x magnification and even has a stand for hands-free use. Included blue light can also identify countfeit currency. 5 LED's produce 20 lumen and operates with 2 AAA batteries (Not included). 31/4" x 3/4" x 73/4" Glass, plastic
ITEM# 12010719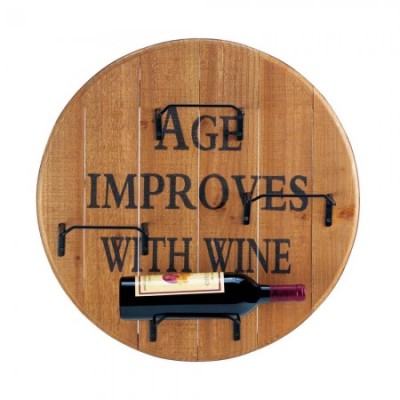 AGED ROUND WINE WALL RACK
Age improves with wine! This fun wooden wall rack can hold up to 4 bottles of your favorite vino. The rustic wood finish of the wall rack is highlighted with the phrase "Age Improves With Wine", and is sure to look great on any wall. Wine bottle not included.
Wood-Fir Wood-MDF iron

ITEM# 10018169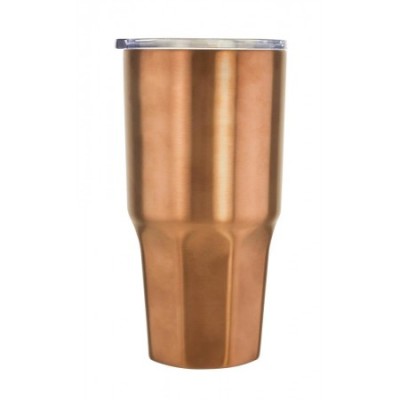 COPPER MAMMOTH TRAVEL MUG 20 Oz.

Your cool drink deserves a "Cool" cup! This copper-color drinking cup has a tapered bottom to fit most drink holders, and a stainless steel construction to help it withstand daily use. Keeps cold drinks cool for up to 24 hours. Keeps hot drinks warm for up to 8 hours. BPA free. Insulated stainless steel.

31/2" x 31/2" x 73/4"
Stainless steel copper

​ITEM# 12010707

​$24.95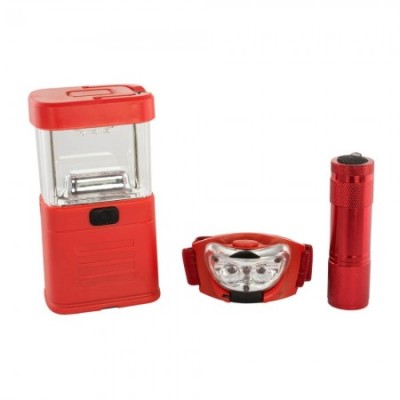 This super handy set of emergency essentials includes a lantern producing 120 lumens, a flashlight producing 120 lumens and a head light producing 30 lumens. All perfect for home, camping, and auto. Lantern 11 bright LED lights. Operates with 3 AA batteries 23/4" x 2" x 5" high. Flashlight 9 bright LED lights. Operates 3 AAA batteries 1" x 1" x 31/2" high. Headlamp 2 white and 1 red LED. Operates with 3 AAA 21/2" high. batteries not included. .

Plastic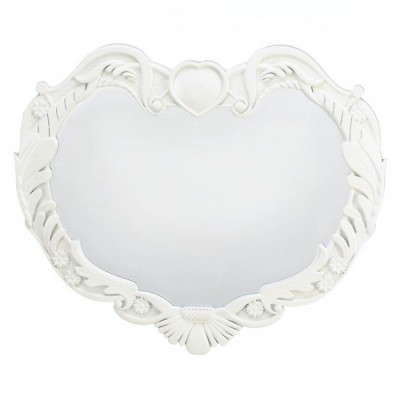 ANGEL HEART WALL MIRROR

This white wall mirror features a fantastic wood frame with feathery flourishes, spring blossoms, and a heart presiding over the whole design. Its the perfect finishing touch for your room! Reflective mirror: 103/4" x 15"

24" x 1/2" x 20"

Wood-MDF Glass
ITEM# 10017057

​$59.95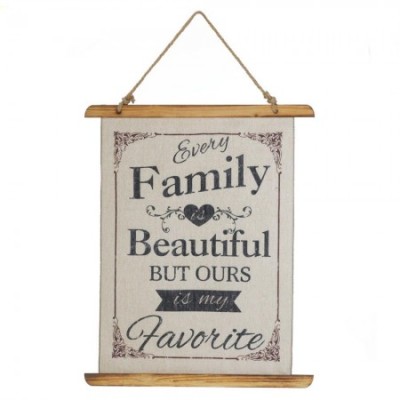 BEAUTIFUL FAMILY LINEN WALL ART
There's nothing more beautiful than family, especially yours! This linen scroll is set between two wooden dowels and has a pretty graphic that reads, "Every family is beautiful, but ours is my favorite".
Linen fabric rope wood-FIR.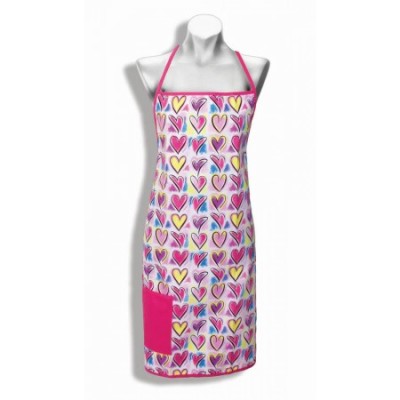 HEARTS APRON

You can put a lot of love into your next meal with this fun cotton apron! The delightful heart pattern will brighten up your kitchen, and the apron features a bright pink pocket to keep your favorite recipe, utensil and more handy while you cook. Measures 31" long. Apron Care Instructions-machine wash cold with like colors, tumble dry low, do not bleach, warm iron as needed.

​28" x 31"

ITEM# 12010566
​$21.99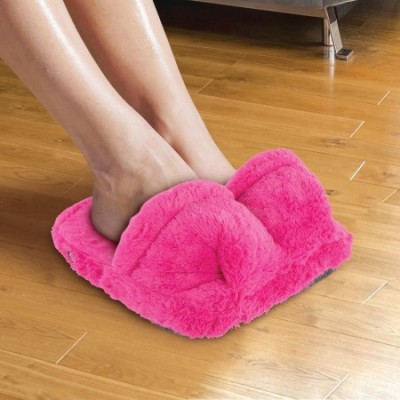 The soft, warm and cozy fabric of this cozy foot massager against your feet will help you melt into relaxation. Turn on the relaxing vibrating massage and you have the ultimate spa treat for your feet! Operates with 2 AA batteries not included.
12" x 12" 

ITEM# 12011006

​$19.95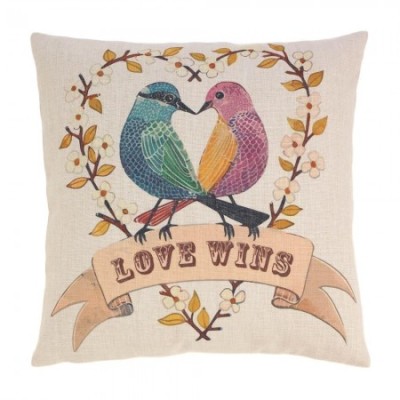 LOVE BIRDS DECORATIVE PILLOW

Love is in the air! This sweet pair of lovebirds embrace the words "Love Wins" to create a charming accent in your room. The antique color palette is neutral enough to add to any room. Toss this pillow on any bed, sofa or chair and add a romantic touch to your chic and stylish decor. Zippered cover for easy removal and cleaning. Machine washcold. Do not tumble dry. Iron low heat.

17" X 17" ITEM# 10018707

$12.95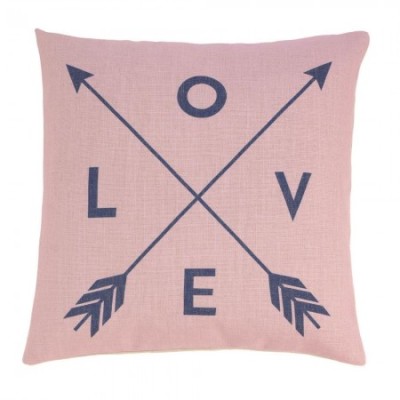 ROMANTIC LOVE DECORATIVE PILLOW
A pair of love arrows symbolizes love and affection and softly rest upon a pink background. It's amazing what a pillow can do to complete a room, let alone a whole collection of them. Arrows and lettering are a dark navy and pair well to create the perfect accent for bedroom or living room. Zippered cover for easy removal and cleaning. Machine wash cold. Do not bleach. Do not tumble dry. Iron low heat. 17" x 17"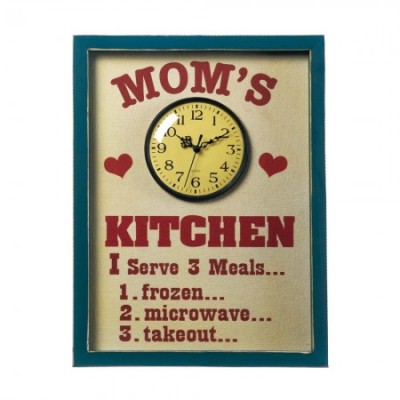 MOM'S KITCHEN CLOCK SIGN

This is Mom's kitchen and this is her menu! This cool wall clock will put a smile on everyone's face, whether shes serving frozen, microwave, or takeout meals.

121/2" x 16" x 11/4".

Wood-FIR, Cotton Quartz Movement-China
ITEM# 10018145

​$39.95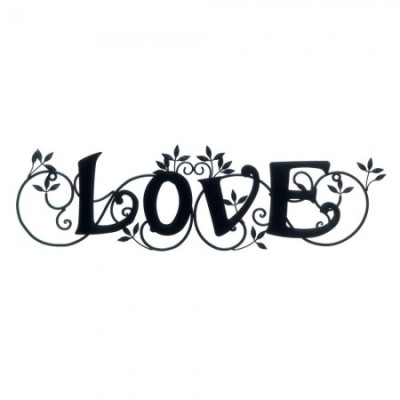 Let love bloom in your home! This pretty black iron wall art features the word "LOVE" in a lovely script, surrounded by scrolling ivy. It's the perfect touch  to add a little love to your decor.
28" x 1/4" x 8".

Iron.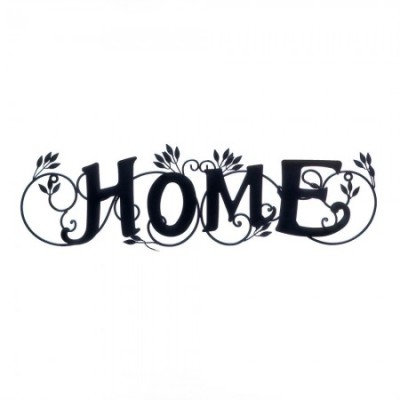 HOME WALL PLAQUE

Home is where heart is, where love blooms, and where comfort can always be found. This pretty wall decor featuring the word "HOME" is a lovely script surrounded by scrolling ivy. It will look great on a feature wall with photos of your loved ones!

27" x 3/4" x 73/4".

Iron
ITEM# 10017915

​$24.95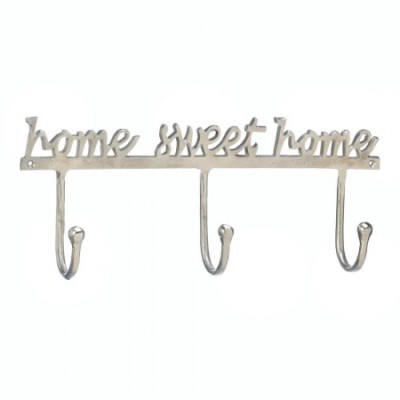 HOME SWEET HOME WALL HOOK
Make your home weet home a little more organized a lot more stylish with this charming wall accessory! Made from aluminum, this wall-mounted organizer features three hooks and "home sweet home" in preety script above.
19" x 31/4" x 71/2".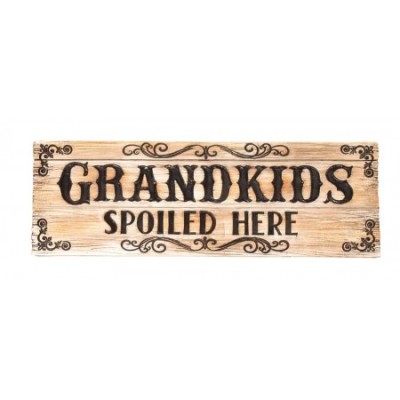 GRANDKIDS DECORATIVE SIGN

The perfect decorative desktop sign for the loving grandparent! With sturdy feet on the back, this sign is designed to sit on a shelf, desk or countertop. Place it on your desk or shelf as a lovely reminder.

73/4" x 23/4" x 1"

Resin
ITEM# 12010804

​$14.95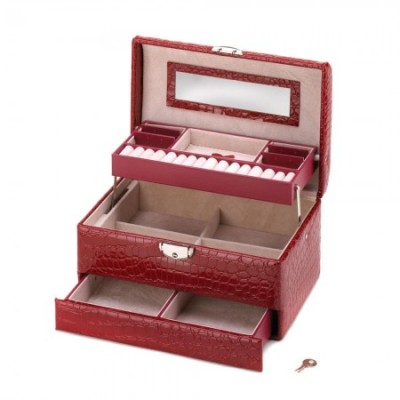 Looking for a jewelry box thats as beautiful as the jewelry inside? This is it! This deluxe multi-level case is finished in glossy deep red faux snakeskin and features a matching top handle and a bold metallic clasp at the front.
PVC Felt Lining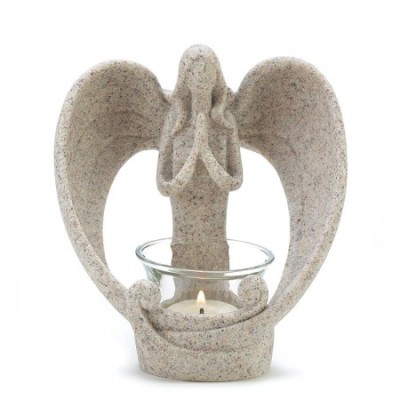 DESERT ANGEL CANDLEHOLDER

A slender seraph shields the light of faith with her bowed wings as she folds her hands in prayer. Stone-look decoration graces your home with a heartwarming dose of hope and faith!
51/4" x 33/4" x 53/4"

Polyresin glass
ITEM# 10039695

​$14.95

Freshly squeezed juice is the best way to start the morning but really tastes sweet anytime of the day. This handy red juicer will help you turn your favorite juicy produce into delicious juice with just a few twists of your wrist.
81/2" x 61/4" x 81/2"

Plastic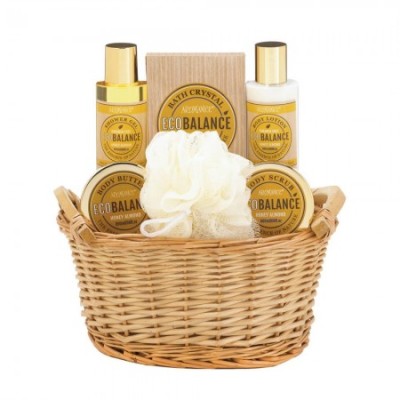 HONEY ALMOND SPA SET

The warm and sweet scents of honey and almond mix and mingle to create a luxurious spa experience, right in your tub or shower! This fabulous bath set features everything you need to soak and soothe your skin, and comes with a bath pouf and a pretty woven basket. Paraben free.

91/2" x 41/4" x 8"

Plastic paper willow
ITEM# 10017911

​$29.95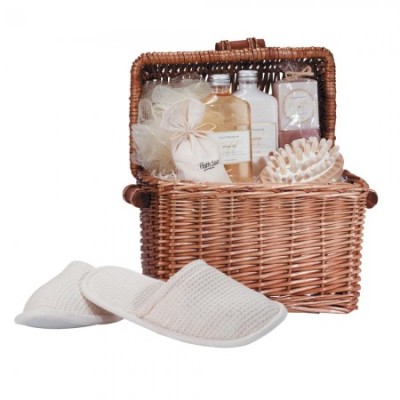 Spoil yourself! Cute wicker chest contains bath items in a relaxing Honey Vanilla scent, comfyslippers and a massage tool.
111/4" x 61/2" x 111/4" high

Plastic wood polyester wicker